Dusty Pink Jersey Beanie
Regular price

Sale price

$21.00 USD

Unit price

per
SATIN LINED jersey beanie for babies & toddlers

Our jersey beanies are designed for everyday and all weather wear on the outside and hair protection on the inside. These stylish and modern beanies are soft, breathable, and lined with satin to protect your little's hair from frizz, knotting, breakage and overall damage. 
Can be worn cuffed or uncuffed depending on desired look 
Available in multiple colors and sizes for boys and girls
Make sure to check sizing before purchasing!
Share this look
Size Guide

S/M

13in circumference unstretched and fits most heads between 0-4months comfortably depending on your baby's head circumference.

M/L

16in circumference unstretched and fits most heads 4mo-3y/o comfortably depending on your child's head circumference.

For All

Size can be adjusted to be smaller by wearing the beanies cuffed and made larger by wearing uncuffed.

The amount of hair your baby has may also affect sizing/fit.

Please note that sizing is an estimate and every child is different. When in doubt, we recommend sizing up!
Why Satin

Why we choose satin for our babies

At Aarin & Co. we line all of our headwraps with high quality stretch Charmeuse Satin, one of the best types of satin out there. Unlike cotton, which absorbs moisture from hair and skin, satin is silky smooth, repels moisture, and promotes maintenance of healthy hair. 

The fact is, no one spends more time laying down on their backs than our babies! These surfaces (cotton) are unfriendly to your baby's hair and skin. Our satin-lined products help protect your baby's hair from frizz, knotting, and breakage that lead to that oh-so-common bald spot in the back of your baby's head. All while promoting hair growth and overall healthier hair. 

Making the choice to dress your baby in an Aarin & Co. headwrap isn't just choosing style, but choosing to help keep your little one's hair healthy and curls fresh! 
Disclaimers

1. The color may vary depending on device screen

2. Our beanies s are hand made and machine sewn so there may be subtle differences from one piece to the next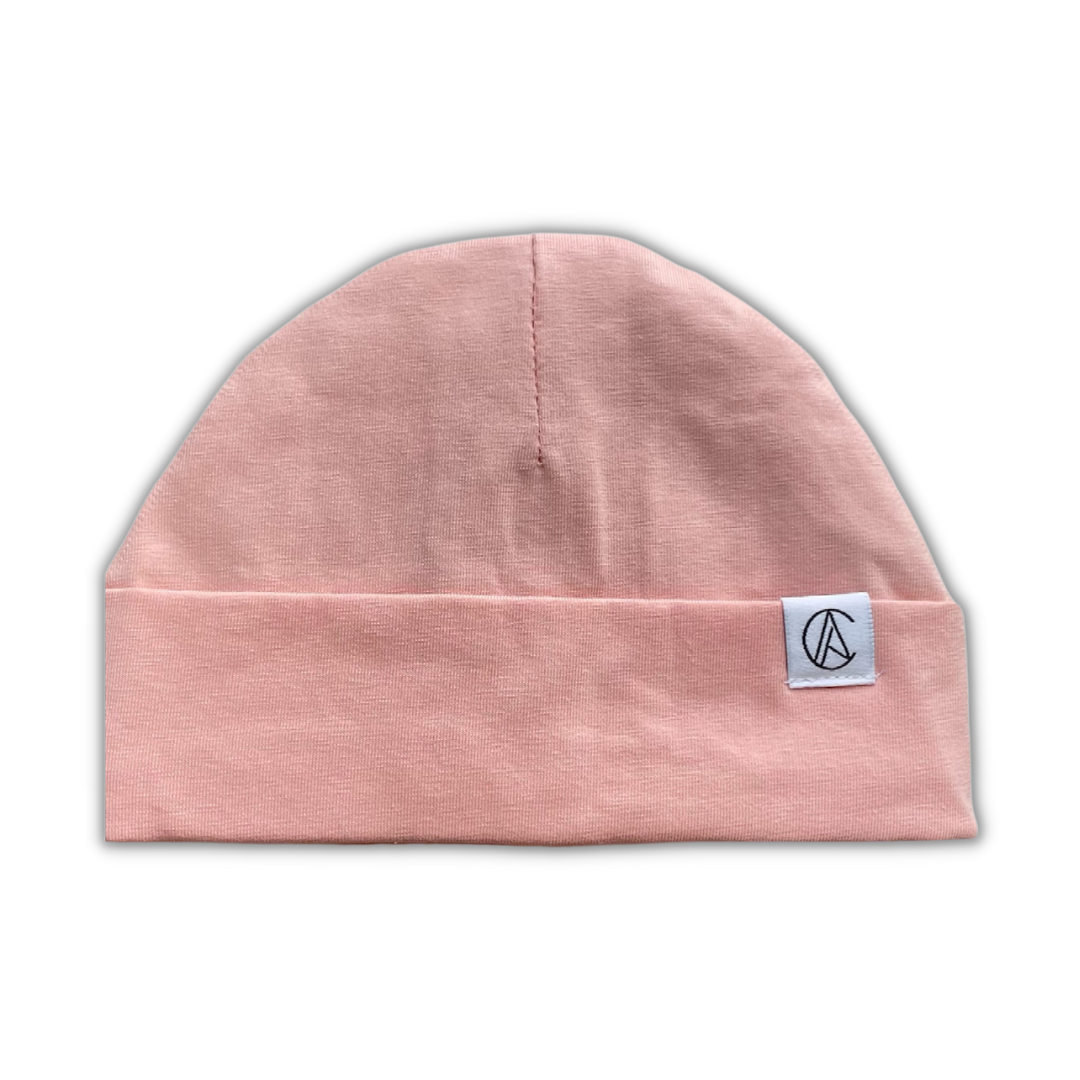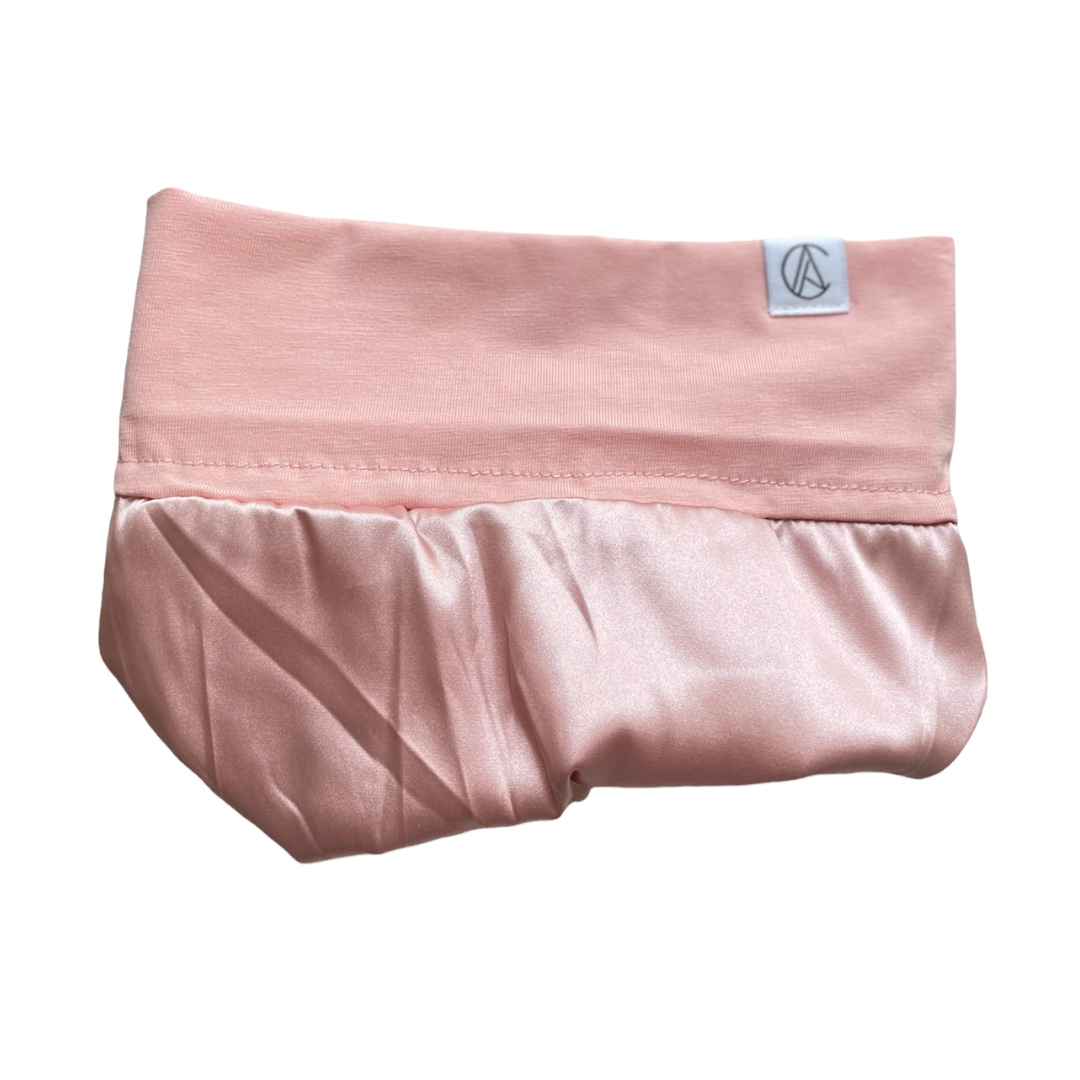 New customer order
This was my 1st time ordering and have been looking for something masculine but nothing at all like a do-rag for my son. He's turning 4 and we have no intentions on cutting his hair any time soon. I just wish these came in an XL for really big hair and fros that would be awesome.
Love it
Love how the headbands fits my daughter head. Material nice and soft
I like it
So far it's another good beanie. My only complaint is that the beanie constantly slides off my newborn's head.
Great quality
The beanie is overall great. I already have the small/medium size which my son wore for about 5 weeks and then became too tight. Recently, ordered the M/L which is currently too big for his head. I'm hoping it'll fit him within the next couple of months.
My baby girl looks like the guy from next Friday lol but I absolutely love this beanie so happy I bought two for her and a third for my nephew who gets hot finally wear his tomorrow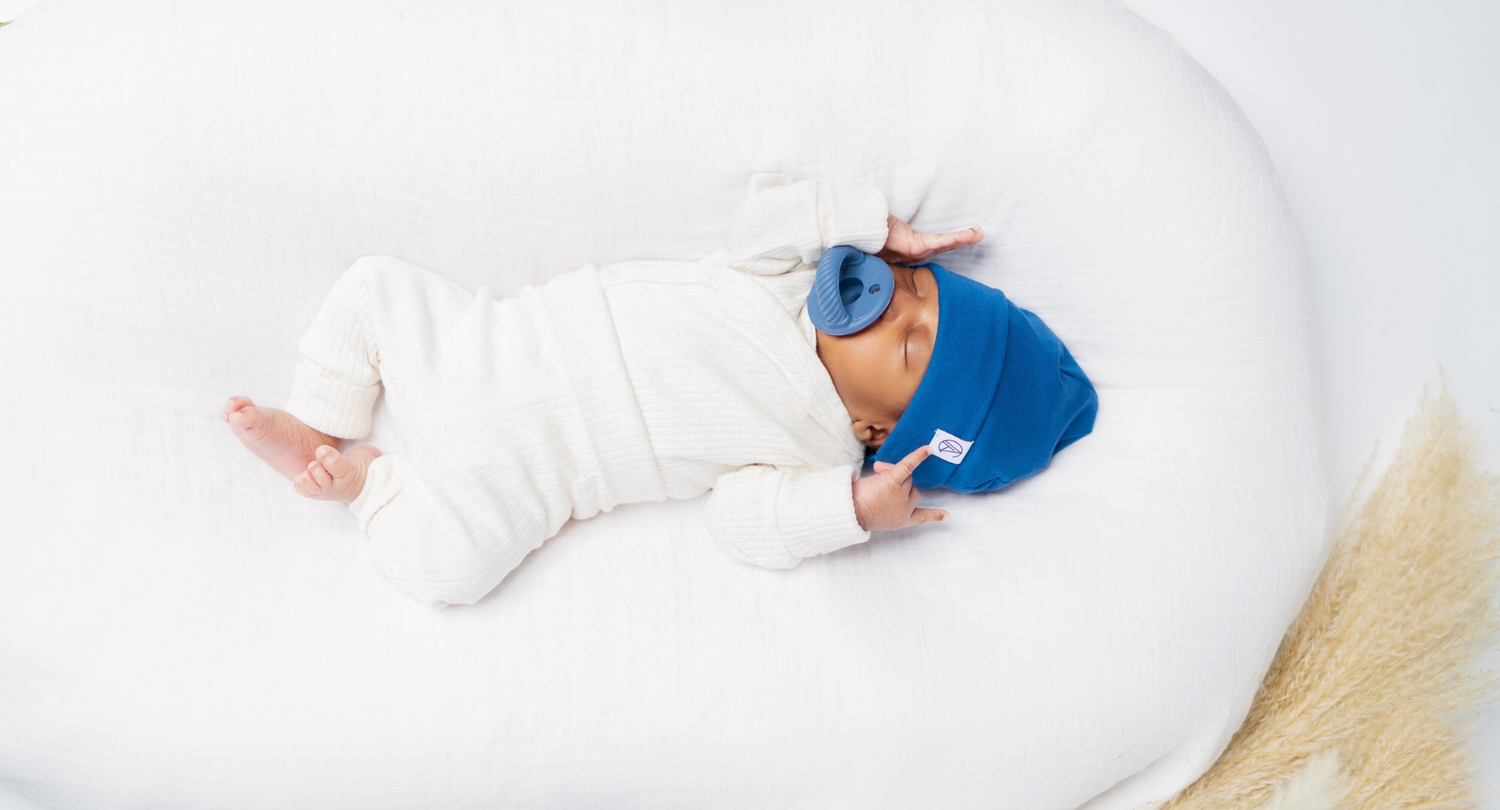 Worry less about baby balding
Our beanies are made with your baby's hair care in mind, all without compromising their style.
Model is 3wks old wearing size S/M jersey beanie in color Sapphire.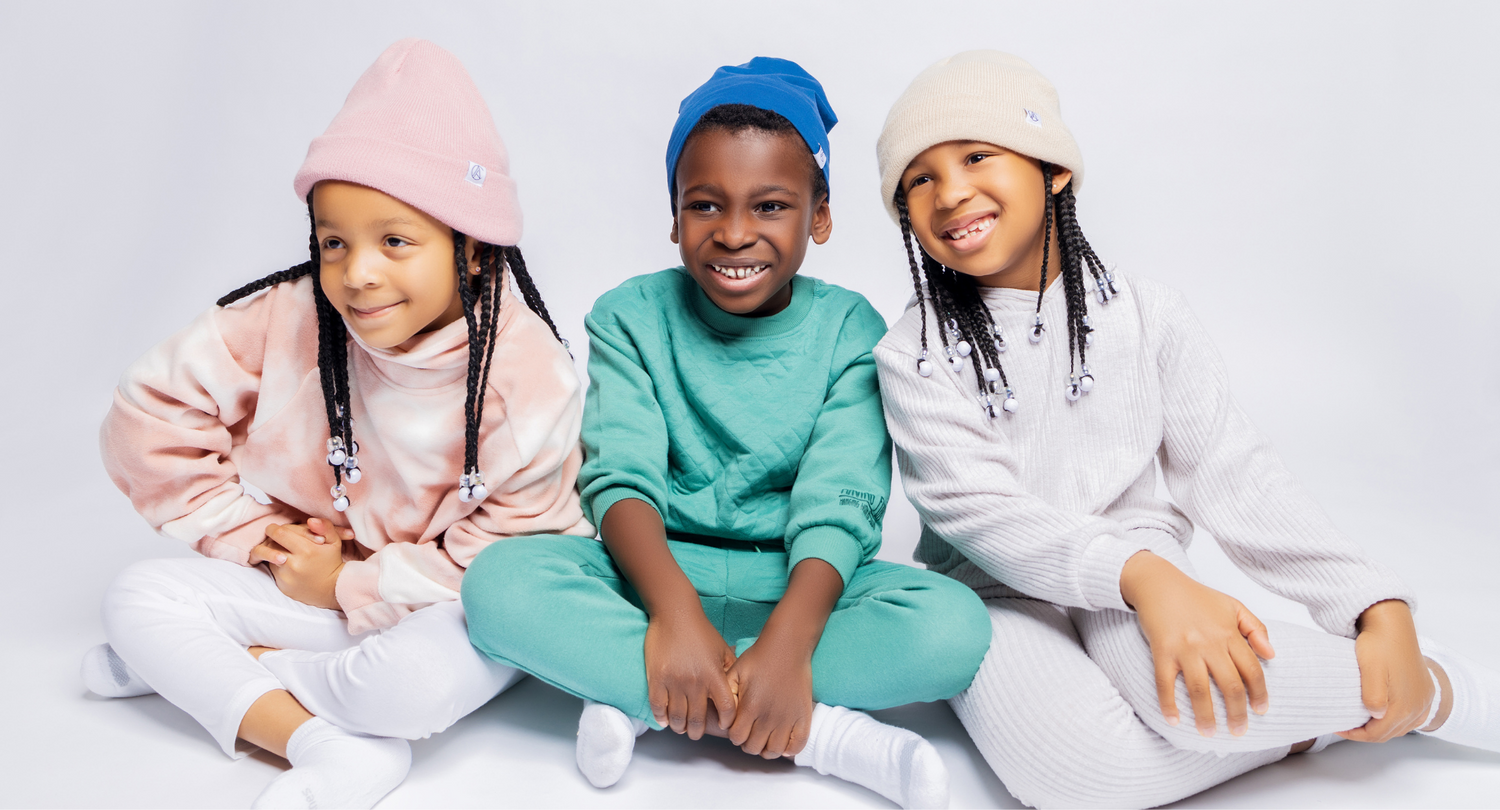 For toddlers and kids
From left to right ages are 4, 5, and 6y/o wearing knit Rose, jersey Sapphire, knit Clay all in size M/L.